Thanksgiving Special. Episode 10. Guests The Lewis Family. Matt Barany. The music group the Cairns. Click Hard.
We put together this Thanksgiving Day special in complete graitude for our previous Thanksgivings and the precious memories that they carry. My earthly father was called home to his father in heaven last Thanksgiving night, and we are all reminded of how treasured each person, each day, and every moment we are alive.
Matt Barany, the coach of the Richmond Spiders swimming team was Natalie's coach. He joins us on our podcast and reads the only thanksgiving day card he has ever received. What a beautiful summary for all of us to witness on the true graitute that Natalie saw in her relationship with her coach, transformed into a relationship with a  co-worker.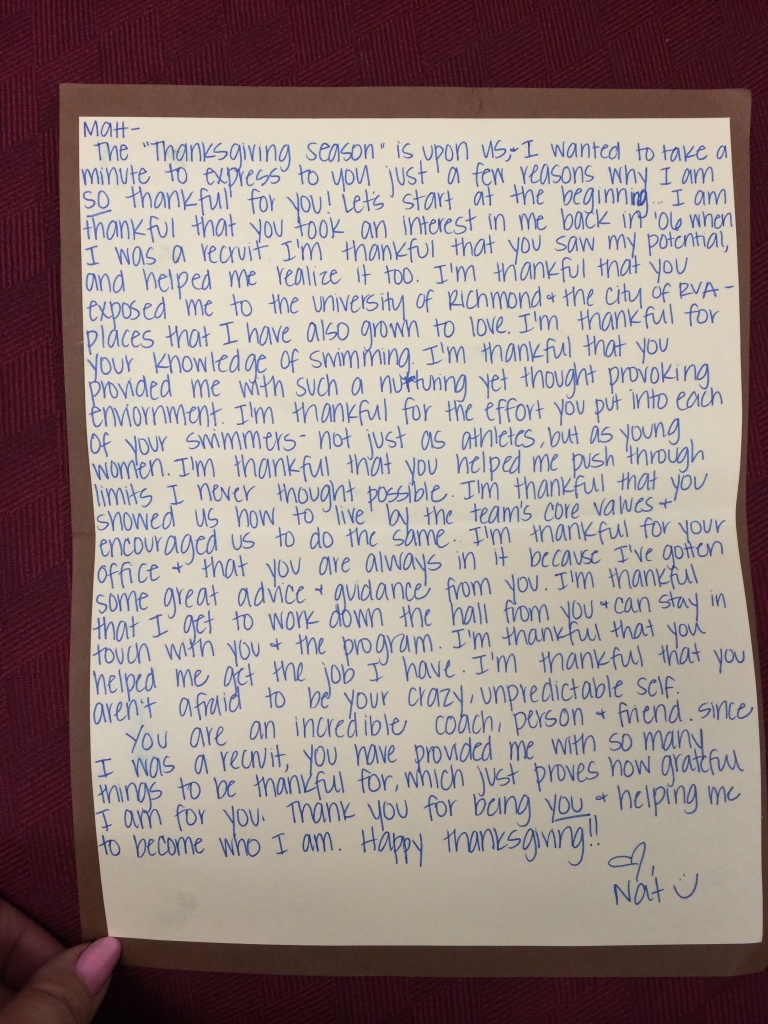 Whatever your traditions are, be sure to embrace them. For Natalie, she so enjoyed running the turkey trot and enjoying an extra helping of mashed potatoes and gravy.
There is so much in this world we cannot control. What we can can control is ourselves and our behavior. Embrace your family and friends. Get right with God, be gentle with yourself, eat well, and look to see if other's are in need.
This show made me reflect on past Thanksgiving. We lost our dad a year ago. What a wonderful dad, husband, doctor, provider, anchor and healer he was. Please find it in yourself to take the time to do what is important to you and your family. Look around your table and be grateful for the people there, remind yourself how beautifully unique each person is. Remember we all have qualities that each other needs to get through life.
Resist the temptation to bicker about the little things such as, who didn't do this or that..or who did what..forgive and open your heart.
Thank you to Matt Barany for being our guest. Thank you to my family for coming on the podcast. And thank you to the Cairns for the song "People Go".
 Link to the Cairns' Facebook page. Like them!
https://www.facebook.com/thecairnsmusic/?fref=ts