Liz Hays was moved to buy the book the Life Changing Magic of Tidying Up by Marie Kondo and really applied it to her home. Every time I saw her, she was telling me about a new area that she had de-cluttered. She was following all the directions of the book and only keeping things that sparked joy in her life. Through this transformative experience, she went through a section of her house daily: kitchen, clothing, shoes, papers, etc, and separated into two piles. These two piles were made based on whose life would be positively changed from the new addition. One pile was donations, one pile was for a garage sale!  She had her first garage sale and although she made money, she also felt that it was a way to really improve other people's lives, and not over charge for the items she sold, items of value. Items she treasured, but no longer needed. It is almost an empty gesture to donate things that are broken, have missing parts, and especially expired food, because donating should be an act of selflessness and giving things that have value. De-cluttering and rein-visioning your home is definitely a hurdle, and undoubtedly one of the hardest to tackle is clothing. Day by day, little by little, things will be sort through with patience and well thought out destinations.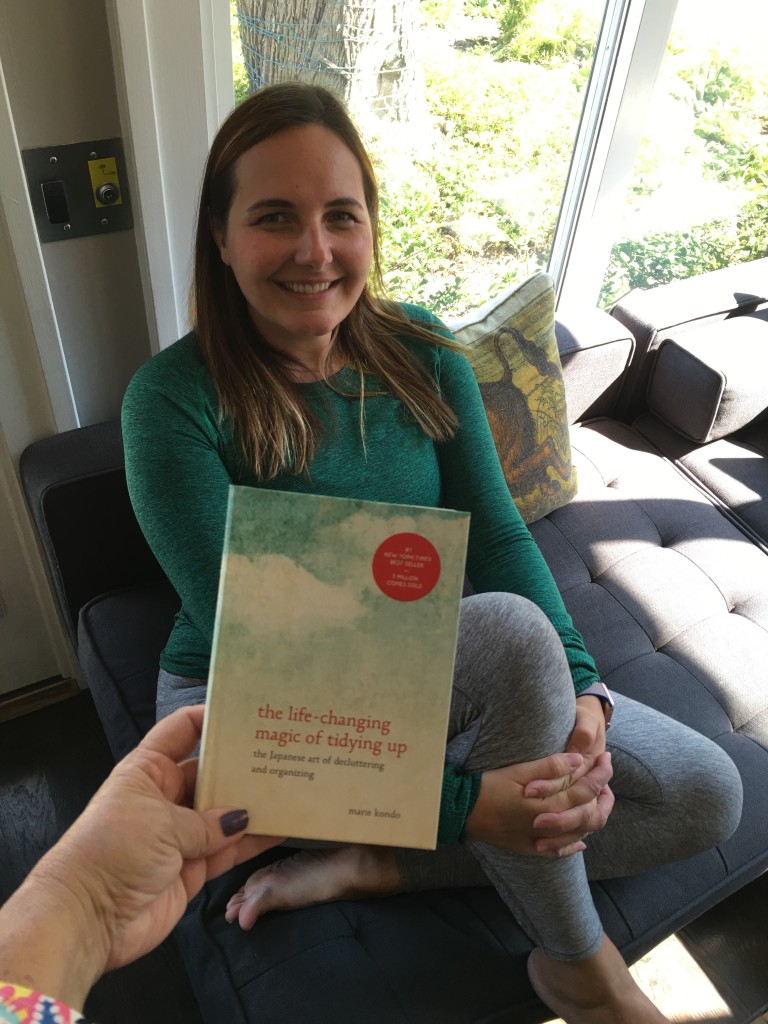 Guest Liz Hays tackles clutter & triumphs! Episode 49. Click & Listen
       So, what do you do when you have extra space when you purge? That extra space makes you more open to all the new things that you can add, the space helps you fall in love with your home again, revisit the feelings that brought you there in the first place. Clutter doesn't do anything positive for anyone's life. During our session, we actually had this novel idea that when you buy someone a gift, you are actually giving them clutter, so from this moment forward- don't expect a gift from me! Hey, I'm just saving you from clutter! Ok, just kidding. The best gift you can give is time, give a meal, give a memory, give a lesson. Thank you for tuning into Sincerely, Trish.