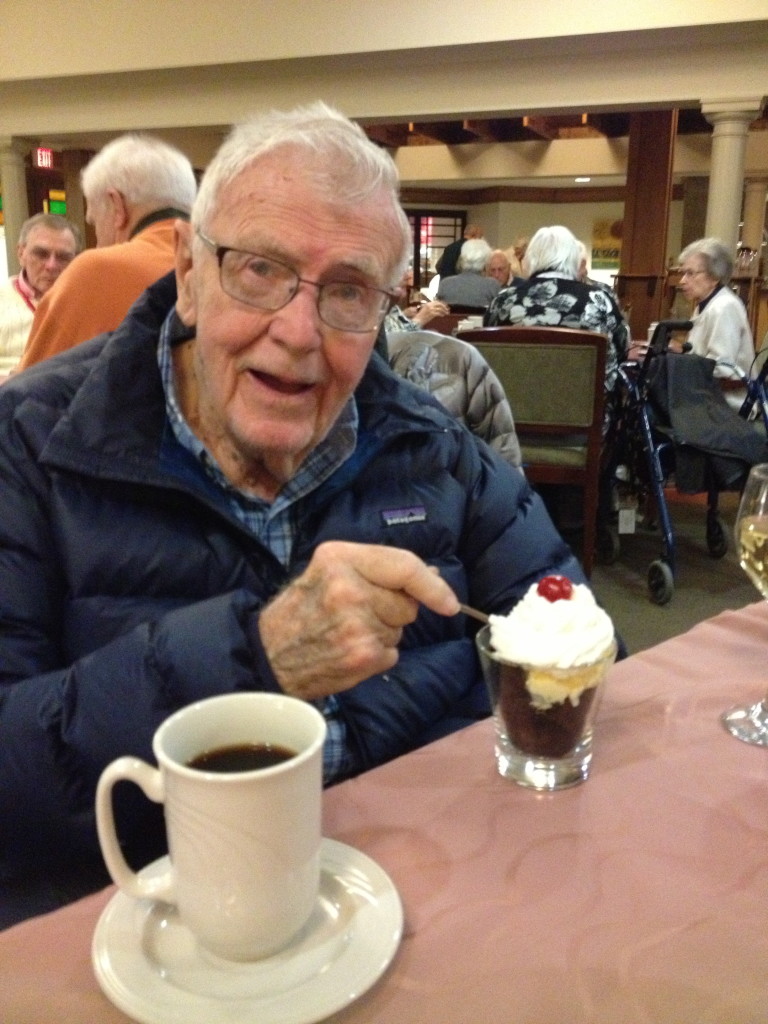 Folks, if you are lucky to grow up with loving father of Irish decent, you no doubt heard him sing the songs "Danny Boy" and "Irish Eyes Are Smiling" countless times. But there are a lot of Irish songs and ballads out there that I have never heard. So, I decided to ask my dad to sing me an Irish song that I don't know…he joked that my mom would never allow it. Oh what the heck dad – go ahead- let me hear just one. Here we go – The Lady in Red song by my dad – Dr. Joseph Mattimore.
The actually words to the "Lady on Red' – my dad was pretty close.
'Twas a cold winter's evening,
The guests were all leaving,
O'Leary was closing the bar,
When he turned round and said
To the lady in red,
"Get out, you can't stay where you are!"
She shed a sad tear in her bucket of beer
As she thought of the cold night ahead,
When a gentleman dapper stepped out of the crapper
And these are the words that he said:
"Her mother never told her
The things a young girl should know,
About the ways of college men
And how they come and go.
Age has taken her beauty,
Sin has left its sad scar,
But remember your sisters and mothers, boys,
And let her sleep under the bar.
Tags : Dad, Irish, Irish Eyes, Lady in Red