If you live in Buffalo and want a little escape, visit Skaneateles. There will be a treat waiting for you . Beautiful scenery, a crystal clear lake and fabulous restaurants. And that includes the best hamburger known to man. (*my humble opinion). It's only 2 hours and 15 minutes away.
I know. I know. And I do agree. We need to eat more turkey, veggie, and more tofu burgers. But hey, if you want to try the best hamburger in the state of New York or even the world, (hey, I'm passionate about this) you need to try the Mirabeau Inn and Spa Burger in Skaneatatles, NY. Now this burger is going to cost you, it's not your average 6 dollar burger, it's a whopping 17 dollars. Keep in mind that that hamburger is only available for lunch. It's so worth it folks, and the little ketchup container sealed the deal.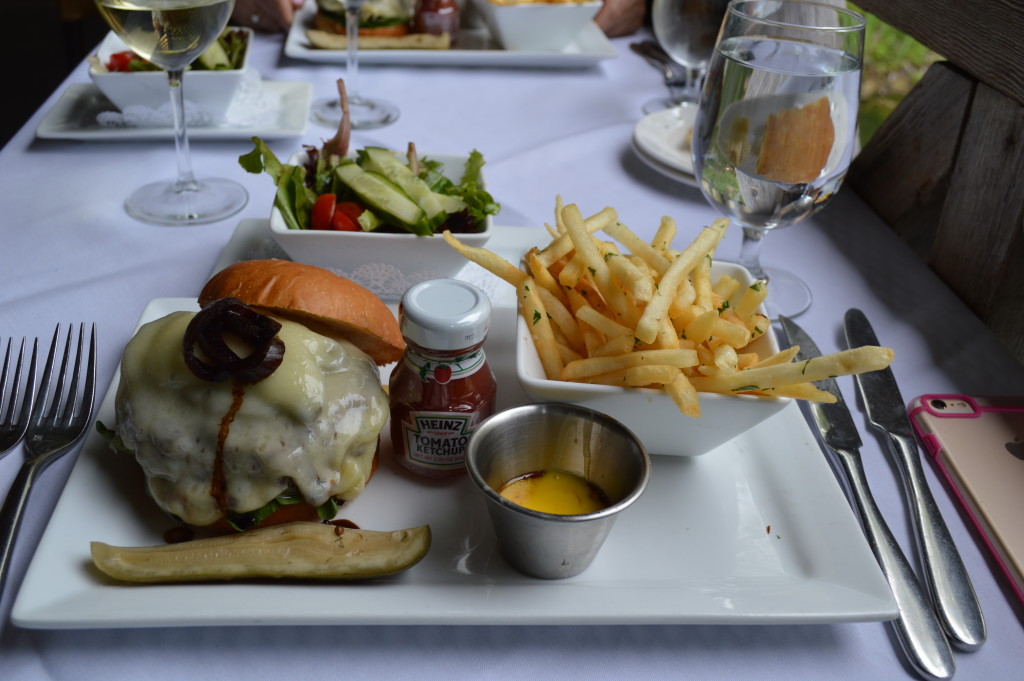 Now, in case you want to enjoy breakfast at Mirabeau Inn and Spa, let me suggest the almond french toast.
Now you might be wondering if all we did in Skaneateles was eat, well, of course not. But that's another blog. We had some great work outs, walks, and bike rides. There are other wonderful places to eat in Skaneateles but we highly recommend Mirabeau, Gilda's and Skaneateles Bakery.
Hope you enjoyed reading this blog. I love being with my children and photographing them. Take the mini trip. Love them up. And you know one of my favorite topics is food. Oh dear.
Sincerely, Trish