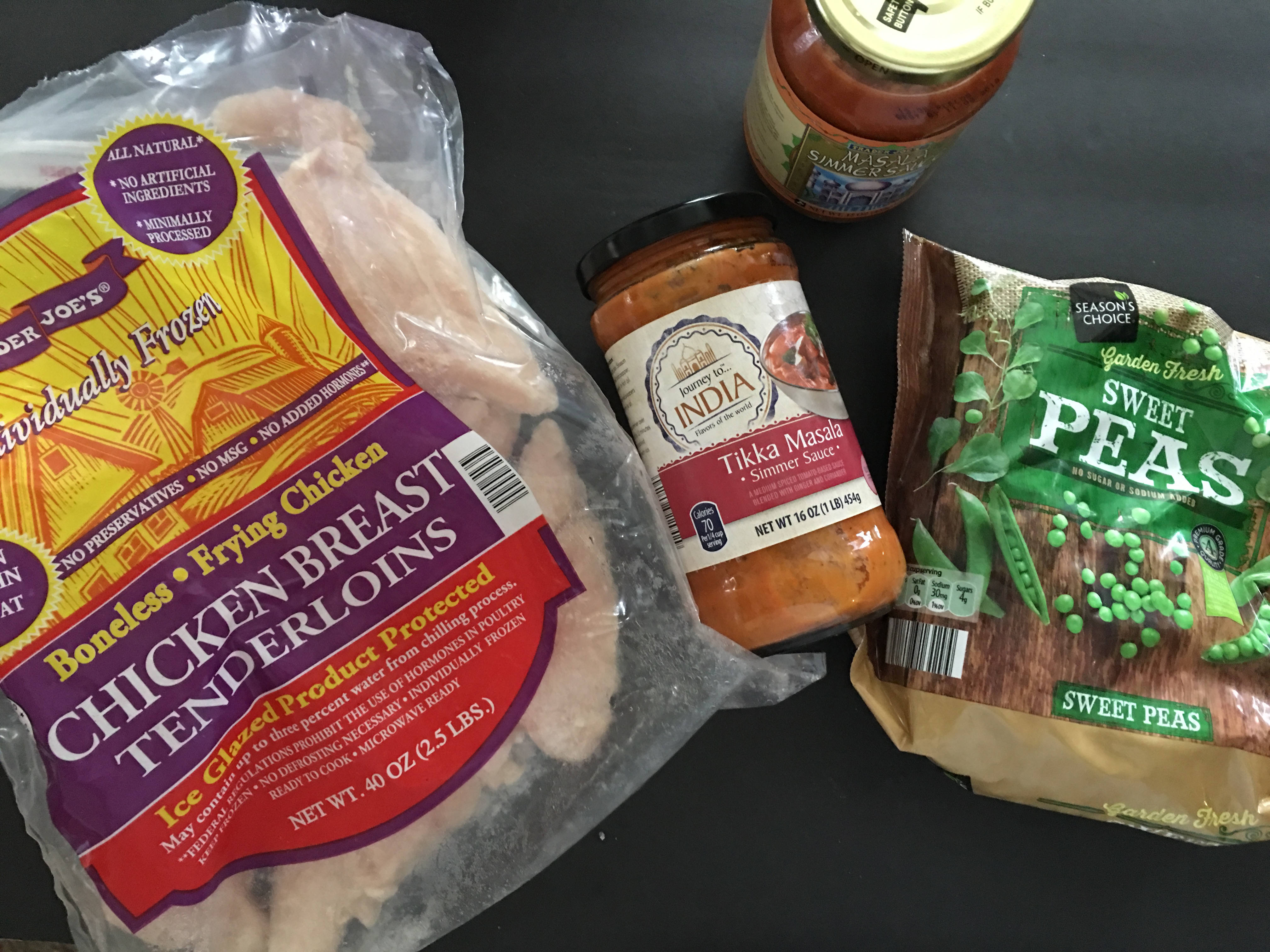 Are you looking for something easy, fast, inexpensive, healthy and delicious to make for dinner? Folks, I have the answer. Motivated by an Instagram comment on my photo of this dinner, the comment read …recipe please. Really? OK. It's almost too easy and too good to be true. How about this…a bag of frozen chicken breasts, a bag of frozen peas and a jar of Tikka Masala from Aldi's. That's it.

All you have to do is in a casserole dish, throw in a bag of frozen peas, and add frozen chicken tenderloins on top of the peas.  All you have left to do is open a jar of Tikka Masala sold at Aldi's for $1.99 and pour it on top and throw it in the oven.  I'm almost embarrassed to admit how little I do. I add a little water to swish out the ingredients in the jar. I have also purchased and used the Masala sauce at Trader Joe's. I bake it in the oven for an hour at 375 degrees because I like things really cooked and bubbly. Delicious!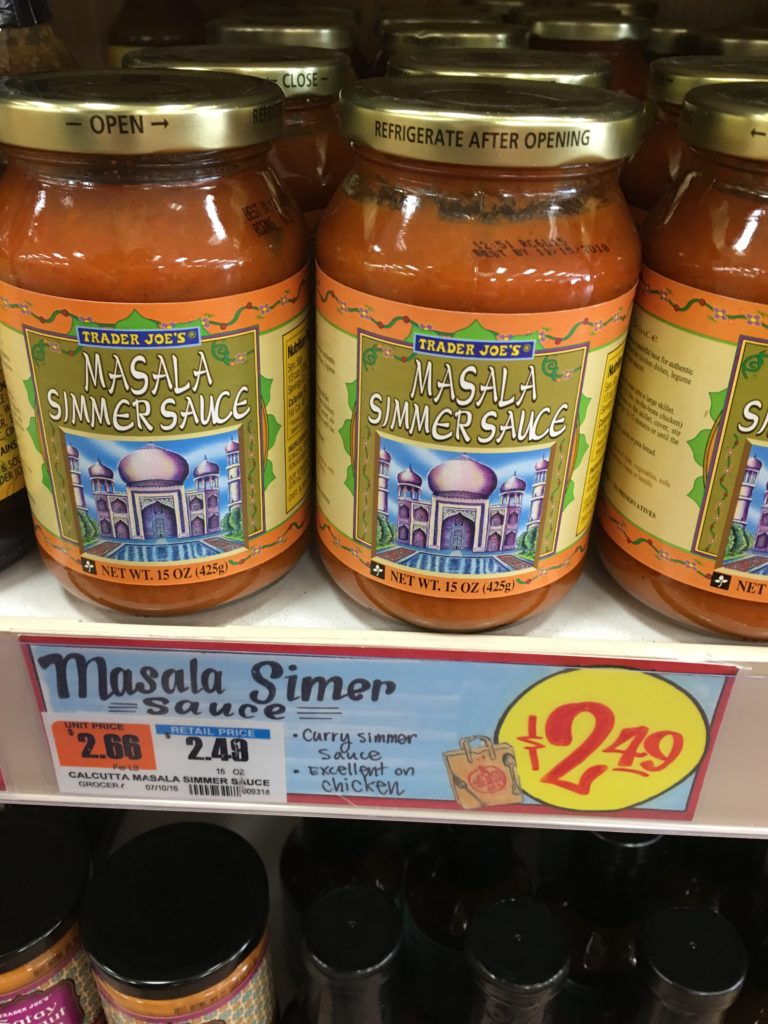 Tikka Masala for dinner! Press here…
How easy is this? Bake in the oven for 375 for an hour and serve over rice with a salad on the side. Also serve Basmati rice and Naan bread. You get all the flavors by just opening up a jar! A lot uses fresh chicken and cook it on the stove and add green pepper, onion, pineapple and serve it over rice. You can do anything, the key ingredients is the Tikka Masala sauce. It's the new soup recipes from your grandma!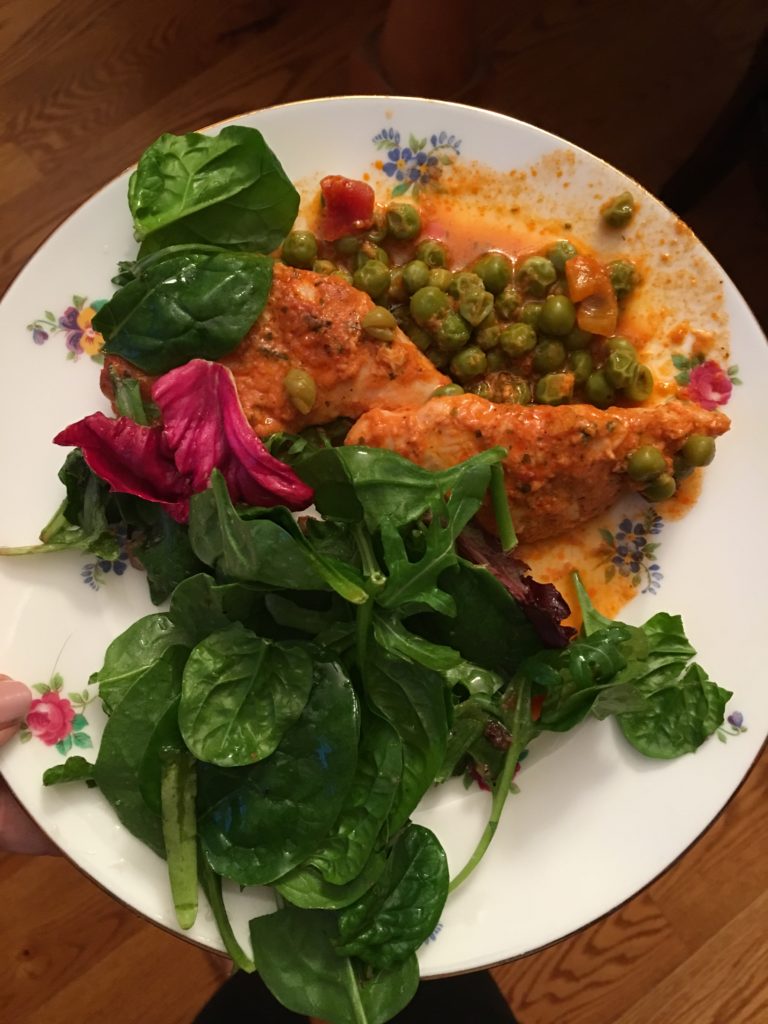 My dear friend and neighbor Pam has a "go to" meal with her laughs and calls her "Chicken surprise".
It's just chicken tenders cooked on the stove top in a little oil and salt and pepper. She adds two cans of cream of celery soup (or cream of….whatever!!) and adds a little milk. She doesn't stop there. Pam adds vegetables and cooked rice. Toss & turn and mix & heat and you have it…chicken surprise!
I have another friend who will just add a jar of salsa to boneless chicken breast in the crock pot. She puts it on low for the day and the comes home and pulls out the tortilla wraps and adds the cooked chicken to some cheese, lettuce and tomatoes for her quick "go to" meal.
It's my "go-to" meal. It's so easy. Oh, you can always cook it in the crock-pot too.
Sincerely,
Trish
Tags : Aldi, Chicken Surprise, Chicken tenders, Quick Dinner, Tikka Masala, Trader Joe's