As we get ready to ring in a New Year – 2018, it's easy to say, where has the year gone? Did I even accomplish anything? I know I wanted to organize more, entertain more and clear the house out of things that don't spark joy (wink) well, I fell short on most of those goals.  But instead of focusing on that I did not accomplish I came up with a list of things that did happen in 2017 that made this year one to savor and celebrate. Weddings of friends and a baptism for Wesley come to mind. But hey, we are alive and experiences are what keep us feeling engaged in life. How about #1? Improved my health! Guys, I look back at pictures of me and think..what took me so long? Take care of yourself and walk away from processed foods. Here are my top 17 highlights of the year.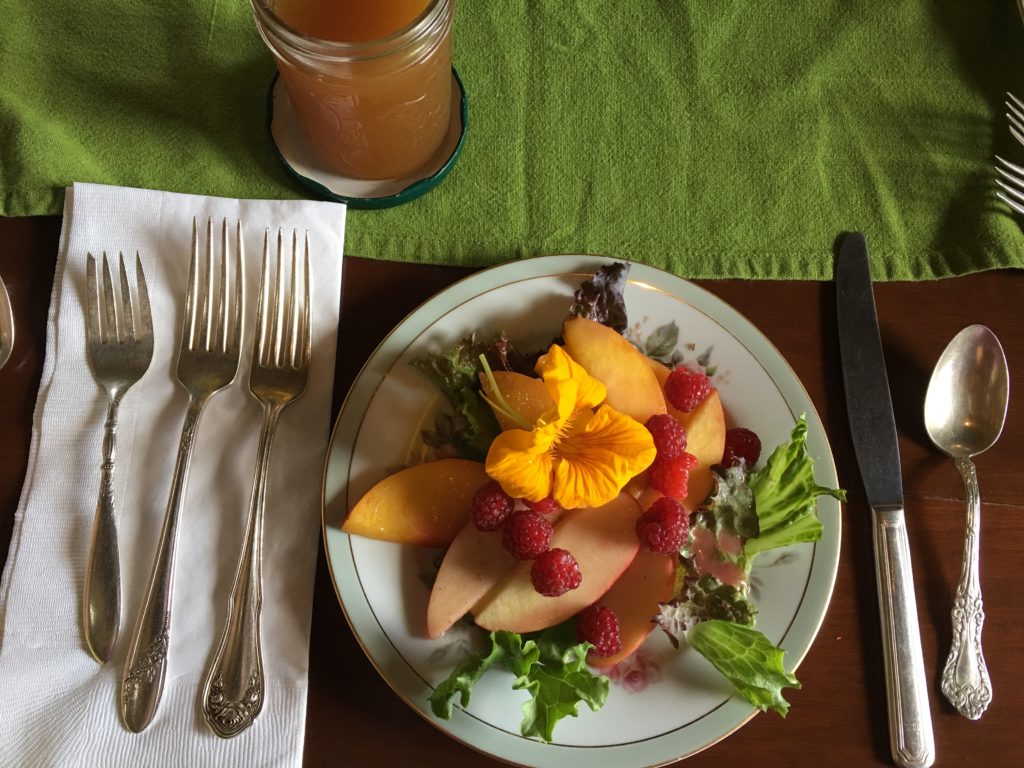 1. Eating more greens, greens, and proteins. Starting my days with salads and making soups. Positive changes in my overall health. My check up was a celebration and my doctor called me her "gold star" patient.
2. The University of Richmond Athletic Hall of Fame honoring Natalie Lewis and the 2011 swim team. Also, Ginny Doyle the Woman's basketball coach and good friend. Being back on campus with Natalie's friends, swimmers, Ginny's family and coach Matt Barney was good for our souls.
3. The annual Heart of Nardin Award – Mass and award ceremony.  Past winners include in 2015 Ariana Revelas, 2016 Maggie Logel, and in 2017 Maura Casey. So heartwarming to see the qualities of Natalie live on and inspire the high school students at Nardin Academy. Also, nothing means more to our family than a celebration of a Catholic mass.
4. New Career! I am a Tour Hostess at http://www.knowhowtours.com which opened my eyes to appreciating the beauty of the world so close to us and all just a bus ride away! A trip to Vermont and New Hampshire was the highlight. I lead tours that visited Groundhog Day off season! Punxsutawney, Pa and seeing the economic impact one little groundhog can make. Amish Country in Ohio, Seneca and Del Lago Casinos, Stratford Festival Ontario, and how about lunch at Hurd Orchards? They were all first time experiences thanks to my new position as a tour hostess.
5. New windows in the front living room and upstair bedrooms. So happy to have windows that open with a finger, well insulated to bring in the fresh air. I tend to keep the windows opened just a crack all winter long. I had no idea these old houses had window pulleys and as much as you like to keep the old / original to the house and are so thankful for the old craftsmanship, the easy open and high efficiency of the new windows won.
6. Canadian Swimming Olympic star Penny Oleksaik makes an appearance at the 3rd annual Natalie Lewis Town of Tonawanda Titans Spring Invitational Swim Meet. What a thrill to meet this delightful 16 year old Canadian sensation and hero. We cannot thank her enough.
7. College Reunion at the University of Dayton. Seeing my old roommate Sara Miller and catching up with classmates and seeing the beautiful campus was fantastic! So glad I finally made the time and committed to return to campus – I cannot believe it took me this long. 
8. Fancy birthday cake from my daughter Caroline. Wow. I can still taste it. Thank you for making it so special. Never underestimate the importance of a birthday cake to a celebration.
9. Visiting Detroit. We went for our neighbors wedding and fell in love with the grit and resurgence of the City of Detroit. The history of the Henry Ford automobile plants almost came alive.
10. MacKenzie Childs Barn Sale. Oh boy, I always wanted to experience it and I was not disappointed.  Funny how you can say "never again" when you are experiencing the event and then think back with gratitude and make plans to do it again.
11. PAL Athletic Award. In 2014 Nora Brown, 2015 Taryn Koeppen , 2016 Maggie Schmarder and in 2017 Akbar Muhammad. You have no idea the importance and example you imprint in others in something as little as a summer job. Natalie made a lasting influence and the PAL tennis is now know as "Love to Serve" and replaced "Raging Racquets" Lead by example and Live to Inspire others!
12. Just One Overnight Visit to Pittsburgh. How fun to visit Pamelas Diner and the Strip District, visit friends and stay in a downtown hotel. It can really give you a boost. Just one night away.
13. Festivals with good messages! Right down the 90 thruway to the Fingerlakes. The Charles Dicken Christmas and the Wonderful Life Festival. How delightful!
14. Florida after Thanksgiving and bike riding coaster bikes made us realize how much we like it and why not enjoy it here in Buffalo too? Inspired by our bike renting, we bought ourselves bikes for Christmas to continue the fun up north!
15. Just like that- 15 new blog posts and 32 movies that I created in 2017
16. Service trip with Nardin girls to Cincinnati!! I had no idea how much this experience would mean to me. The young ladies I was privileged to get to know better put me in a better place. Deweys Pizza was a score. We enjoyed helping others, visiting Xavier, praying each morning and evening together and being exposed to the city of Cincinnati with far more bridges and hills than we are use to.
17. Free Coffee for a year! On a whim, I woke up early to be one of the first in line for the new Lexington Co-Op. Guys, I love this place. It's part of my daily ritual. I know I'm going to have a great day when I go to daily mass followed by a healthy breakfast at the Co-op. Heavenly food to earth's finest. It is like having a personal chef create for me fresh salads, soups and dishes. Now that is feeling groovy!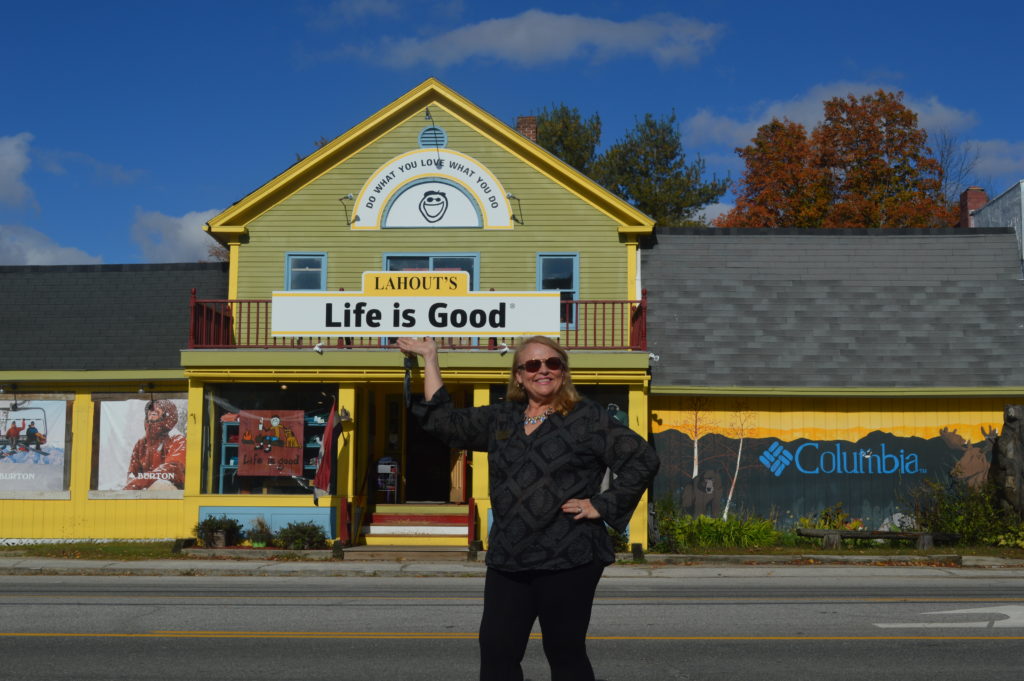 We beat ourselves up pretty hard at the end of the year thinking nothing has changed except we are a year older. We may feel the aches and pains a little more and find a few more grey hairs. Did I mention lines on the face? Stop. We need reflect on what positive things we were able to do at all last year and give thanks for all the opportunities and experiences we did have. I am certain if you look back you will find moments to celebrate too in 2017. Go ahead, take a minute to pat yourself on the back for what you accomplished this past year! Get out your note pad and sketch your new goals for 2018. It's never too late. Just keep striving! We are all examples to others. Be easy on others and don't let your phone control your life.
See you soon 2018.
Sincerely, Trish